Review Detail
91
5
100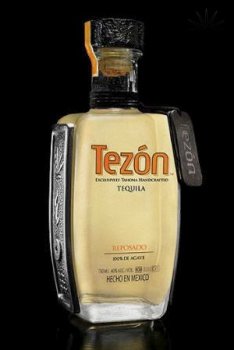 Reposados
T
Tequila.net
October 24, 2007
24255
The final review of the Tezón Tequila line. As the blog has advanced, I seem to be writing that more and more. And while I run out of expressions of certain brands, at least I know that I'll never run out content because there's over 2000 expressions out there. I'm not even a quarter of a way up this mountain.

Price: $40-50/bottle

Aroma: A very interesting nose. Mild agave, big floral notes and a bit of ripe honeydew melon. I've never smelled anything like it before.

Initial Taste: Clean agave, light vanilla and a hint of mint.

Body: Medium to thin body. The melon flavor is here, but is really faint. There's a bit of vanilla and oak, but the agave and light earth come to the forefront a bit more.

Finish: The finish brings back some of the floral notes and has a nice agave punch. The bitterness of the oak lingers lightly on the back of the tongue as well.

Up to this point, I've liked but not loved the Tezón line. This is probably my favorite of the bunch and it's because this has the good balance of plant and barrel that I love in a good repo. The brand has been discontinued, but can still be pretty readily found on the shelves. If you're looking for a tahona crushed tequila that won't break the bank and has a great look and feel on your bar. I think that Tezón Reposado is a very good option.
Comments