Review Detail
86
3
100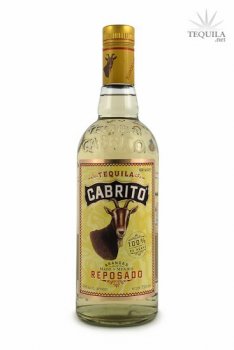 Reposados
T
Tequila.net
November 12, 2012
51827
One lesson that I've learned about tequila: Don't ever let the packaging fool you. Cabrito comes in a non-descript 1L bottle with a paper label and it can be found fairly often for under $20. Let's just be honest...that's flat out cheap. It also makes the claim that it is the #1 selling tequila in Mexico. That is promising as well, but more often than not the tequila down there is being mixed with Squirt or something else.

It comes out of NOM 1140, which makes the very solid Centinela line. The only way that you'll ever know for sure is if you give it a shot...

Aroma: Cooked agave and loads of vanilla.
Initial Taste: A sweet and smooth entry. Lots of flavor (agave and vanilla)…not at all watery and muted like a lot of simply flavored entries. Rich like a crème brulee.
Body: A nice and oily body. Very rich with the barrel sweetness, but still a nice agave flavor as well with a bit of spicy kick.
Finish: Medium length finish. Well balanced with agave, vanilla and a touch of dark chocolate bitterness from the oak.

This is a really pleasant sipper with nice dessert flavors and good balance. Not overly complex, but tasty. The bottom line...don't judge this book by its cover. For $20 or less, this is a very solid buy and would make a good value sipper or mixer. So don't be afraid to stock the Little Goat in your bar.



Comments