Review Detail
91
5
100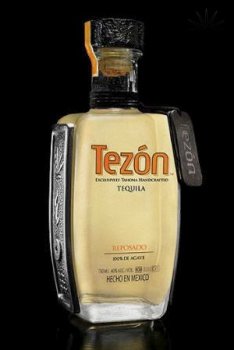 Reposados
T
Tequila.net
October 24, 2007
24255
I'm not typically a huge reposado fan, but this one is outstanding! IMHO a lot of rep's have kind of an odd wood flavor that I find off-putting, but this tastes very smooth in comparison to most, almost more like an anejo, but it still has the sense that it's not aged quite as long. This tastes like a reposado should taste - representing the balance of agave and strong bite of a blanco, while having a little softer flavor due to some aging, but not too mellow like many anejo's.

I found this on shopperswines.com for only $19.99 plus shipping, which is crazy! This is worth the normal price of $40-50 I've seen it other places. The anejo there was only a few dollars more so after trying the first bottle I ordered five more of those and one of these. Stock up while you can! :)

This has some nice floral scents, vanilla, with a touch of citrus and a little astringent (but less than I remember from their anejo). Nice balanced flavor of agave, vanilla, citrus, hint of oak and just a good flavor overall.

Again, not a huge reposado fan, but this is the best I've tried by a mile. And for what it's worth, after trying this and their anejo, I'd describe them as similar to Patron (which I enjoy greatly)... and I tell people Patron and Tezon are to tequila what Heineken is to beer - you can tell they are high-end, yet they have a light, crisp, refreshing flavor and go well in lots of different settings. Enjoy!
Comments