Review Detail
95
1
100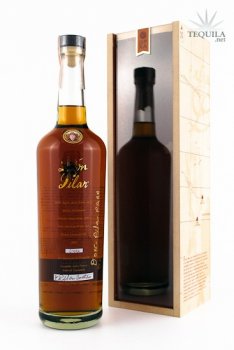 Extra Anejos
T
Tequila.net
November 17, 2012
13039
This is one of the best tequilas I have tasted. It's not super complex, but what it does, it does very well.

The nose is full of apples and charcoal - delightful. There is really no agave, but you have to love the smell of this spirit - only a slight alcohol presence. The taste has continuing apples and charcoal. Sweetness prevails, but not a manipulative sweetness. There is some oaky dryness from the tannins. Body is light-medium. It coats well, but not a lot of oiliness. The finish is very smooth with minimal burn. It provides a wonderful lasting reminder of the apple/fruit and oak/charcoal.

There's nothing to dislike about this tequila; every aspect is top-notch. It's rich, but not so rich that you can only drink one glass. It has a $100 price jump over the anejo, and although it is aged much longer (40 mos.), and is such good juice, I really wish the price was more within reach. The packaging offers a different bottle than the blanco and anejo. It is hand-numbered and signed in a very classy, tall, slender bottle.
Comments