Review Detail
95
18
100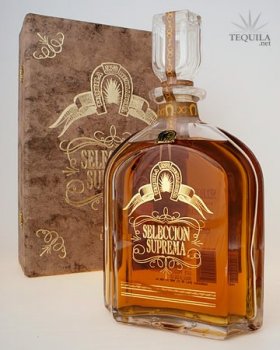 Extra Anejos
T
Tequila.net
December 31, 2006
111812
This is a darn fine cognac...er...I mean tequila.

This juice has been aged for a little over four years in French oak, and it definitely shows. The aroma is fruity and woody like a champagne cognac, and there is little to no agave present on the nose. The initial taste is dry and satisfying, with hints (read: HINTS) of cooked agave showing through while slowly developing into rich flavors of wood, spice, and dark fruits. The finish is long and really quite fantastic with strong notes of vanilla.

All in all, this is a great drink, but I don't think I'd ever buy a bottle. First of all, this doesn't taste like tequila to me. I'm not a agave purist and I certainly don't mind extra anejos (they're some of my favorite), but this one takes the aging a bit too far in my opinion. But that's not to say you shouldn't at least try it yourself.

If I want cognac, I can find much better for less than $300.
Comments