Review Detail
91
4
100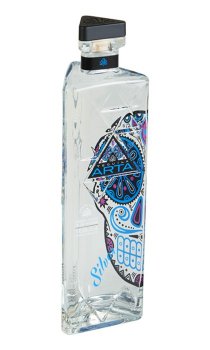 Blancos
T
Tequila.net
February 27, 2011
21334
When you first lay eyes on the Arta Tequila bottle, it's obviously striking because of the wide triangular bottle. The labeling is worth mentioning as well, but it's definitely unlike a lot of what you see out there...and that's saying something because tequila bottle certainly run the gamut of shapes, artwork and overall design. It comes from NOM 1360 (Corporacion Ansan, S.A. de C.V.), which puts out 25+ brands, but only 3 or 4 are distributed in the US. I'm not sure if that means anything one way or the other, but I found it to be interesting.


Price: $35-45/bottle

Aroma: A really strong earthy agave nose. Hints of wet cement and white pepper.

Initial Taste: Just like the nose. Earthy agave sweetness with light pepper notes.

Body: A nice mouth feel on this one. Oily and mouth coating. The flavor is consistent. The pepper is a bit stronger as it advances on the palate. Still a very clean and strong agave taste.

Finish: The finish is a bit underwhelming. There's a linger of earth and pepper, but it's not quite as strong and the linger is fairly short. Still a very solid overall tequila experience.

This is my last review of the Arta line and I really enjoyed the Añejo the most. However, this is still a worthy member of a tasty line of tequilas. Although it has the pretty face, it backs it up with substance as well. The price is definitely fair for this brand as well. I'd definitely recommend adding Arta to your collection...even if I'd probably recommend the añejo first.
Comments