Review Detail
91
4
100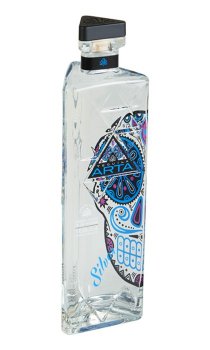 Blancos
T
Tequila.net
February 27, 2011
21334
I first saw this tequila only a few months ago (July, 2013) and I had to buy a bottle immediately. It is an extremely distinctive presentation - shaped like a triangle - the top as well. I felt certain this was going to make it difficult to pour, but I was 100 per cent wrong. It pours like a dream from any one of the three corners of the cap.
The liquid is crystal clear and it is very thick (viscous) when poured. The legs, therefore, are thick leaving extensive pearls. On the nose, there is strong agave with citrus and other floral elements. Once again, I may be the only person who ever gets this flavor from a tequila, but it tastes like a little bit of olive juice was added. To me, this is a positive. The initial taste is bold with multiple citrus elements and strong with agave and grass-like florals. Because it is so thick - it coats all the mouth elements immediately and this carries on through the finish (pedigree).
For a blanco, this is a very smooth tequila and one I have been sipping with grapefruit soda between shots. It would almost be a waste to use this in a mixed drink. If you want your friends to really "taste" a blanco tequila - add this one to the list. You know this is a strong player for sipping because the more you sip it - the better it tastes. It turned out to be a special surprise for me. The triple distilling removes nothing but the bad elements - none of the flavor.
Comments