Review Detail
93
12
100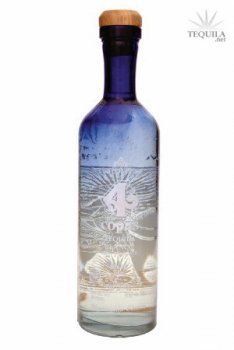 Blancos
T
Tequila.net
January 20, 2007
50978
I had seen all the good reviews on this line, so was really looking forward to trying it. The blanco was my first purchase of the line, and I have to say this tequila may not be for everyone. True aficionados should try it, but this may scare off newbies.

The nose is very pungent. It has a chemical smell that overpowers the other things going on. Behind the chemical smell is a strong agave punch, earth, with burnt caramel and smokiness as well. In fact, if I didn't know better, I might have guessed this was a Mezcal. I happen to like Mezcal, but that is where I expect to find smokiness. Since making tequila involves steam-cooking, I don't have a place for smokiness in it, especially in a blanco.

Once this 4 Copas enters your mouth, though, the chemical attributes tend to dwindle. The earth, agave, and burnt caramel remain present up front. The smokiness is still slightly there as well, but less so at this point, and it is more mild and turns to sweetness, again like a Mezcal. The body is medium-to-thin, so fairly light. It creates a pleasant tingling in the mouth, especially around the edges of the tongue.

The finish is ultimately smooth. There is a quick burn around the back of the tongue and the top rear palate, but it diminishes quickly, and does not continue down the throat and linger.

The bottle is rather plain and uninviting, but it has a nice big cork and wooden cap.

I have read that there is some dispute on the 'organic' status of this juice, including a question of additives (maybe a fake smokiness?), but it is worth trying for a true tequila lover. Again, for a newbie I wouldn't suggest it. Maybe the pungent smell goes away after it opens up a bit.
Comments
2 results - showing 1 - 2
Sounds like you might have bought a bad one. Every bottle of the 4 Copas Blanco I have ever tried has been delightful. I recall that some were 'leakers.' Do they still use the natural cork?
In reply to an earlier comment
Just noticed your comment from awhile back. My bottle is long gone now, but I think it was a natural cork. The fact that my bottle is gone is a good sign. Once this opened up, it really became a nice tequila that I drank and shared. I don't think I gave it a bad review, but I will say it got better over time.
2 results - showing 1 - 2