Review Detail
82
16
100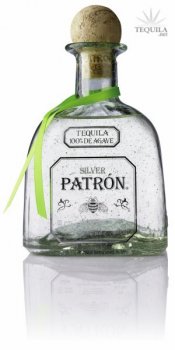 Blancos
T
Tequila.net
January 27, 2007
111617
I've mentioned this in my other Patron reviews - I think the brand receives lower marks because of the popularity/hype associated with it. I like the presentation of their line - very distinct, yet not overdone; classy, but not pretentious.

There is an alcohol presence to the aroma as there often is with a silver. The agave is present, but I wish it was a bit more evident. There are slight floral and earthy tones as well, but neither very distinct. While the finish isn't overly dramatic this often leaves my mouth a bit numb for a while - sometimes I can even feel it the next day. This isn't an incredibly complex drink, but more on the crisp, light and easily enjoyable side.

I most recently purchased this with a bottle of Corazon blanco and felt like this one was slightly more pleasurable to drink. If you're going to mix a high-end tequila, or if you prefer silvers, I would recommend this. But if you're just looking to sip a great tequila I'd go with an anejo any day.
Comments