Review Detail
85
9
100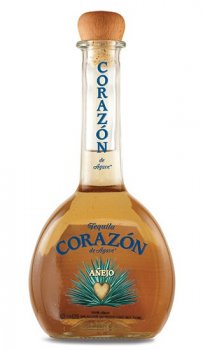 Anejos
T
Tequila.net
February 05, 2007
35988
If you're familiar with tequila, you are familiar with NOM 1103, Tequila San Matias. The make a lot of prominent brands like Pueblo Viejo, San Matias and this one: Corazon de Agave. It's maybe more well recognized for it's oddly shaped bottle, but it's well distributed and commonly seen in bars across the US. I reviewed the blanco and the reposado a long time ago and even before the NOM change. I will tell you that the switch to San Matias seemed to do the reposado good. Let's see what it does for the añejo.

Price: $20-40/bottle
Aroma: Cooked agave, oak, light earth and caramel. Fairly basic and not overly sweet.
Initial Taste: Earthy agave is strong up front with some caramel and oak.
Body: The earth is still strong. Some sweeter notes and spice combine for good balance.
Finish: There's some more wood notes on a medium length finish. It's a touch bitter for my liking.

Overall, this is a decent tequila, but not anything that you need to rush out for. There's strong earth and wood notes that make for a bitter (and not sweet) overall profile. If you like that sort of profile, this is a good value buy. For me, I could take or leave Tequila Corazon de Agave.
Comments