Review Detail
92
1
100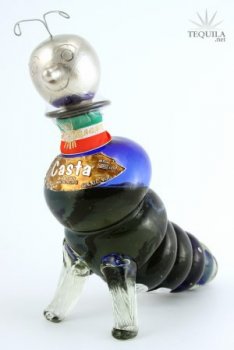 Anejos
T
Tequila.net
June 19, 2007
30378
I have this bottle forever and I'm not at all ashamed to admit that I bought it for the bottle. The bottle is maybe my favorite that I have and is a mainstay on top of my bar. Ultimately, I hope that the juice inside is going to be good, but I'll never regret buying a bottle this cool.

Aroma: Cooked agave, citrus fruit, light spice and a touch of oak.
Initial Taste: Peppery agave with bold citrus notes and light vanilla. A very interesting and tasty entry.
Body: Medium & slightly oily body. The main flavors are light agave and a bold black pepper. Very spicy. Light oak and vanilla sweetness round it out.
Finish: As you would expect with a tequila this full of pepper, it is definitely present on the finish and has a nice long linger. There's a slight bitterness on the finish from the wood. All in all a very nice finish.

Too often a unique and fun bottle means a ho hum tequila. This tequila is not in that category. Not only is it delicious, but it is also really unique in the anejo category. It's not overly sweet and it has a lot of the spicy notes of a blanco. It's well balanced and delicious. I'd recommend it just for the bottle, but the juice inside is definitely worth a look too.
Comments