Review Detail
87
1
100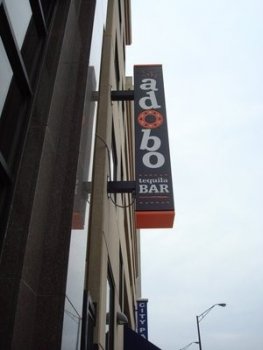 United States
A
agfox
September 13, 2010
12196
The Tequila selection is quite good for being in Indiana, but they miss out on a lot of brands just because it's hard to get here. Shipping it in makes it even more expensive, and it's not a winning combination. All the major brands are covered, as well as a few smaller brands that they can get in Chicago at the sister bar, and transfer down. The bar manager Juan knows his tequilas, and distributes a nice pour.

Food here is very good, it's a bit upscale, mostly authentic Mexican. The fish taco's and the shrimp enchiladas are personal favorites on the menu. Prices are very reasonable for dinner, and happy hour the fish taco's are a buck a piece.

Building isn't much from the outside, but inside the ambiance is very well done.
Comments