Review Detail
99
1
100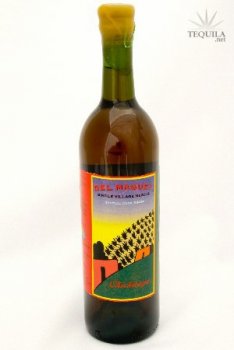 Reposados
T
Tequila.net
March 04, 2008
29253
I got the opportunity to taste this at last years Agave Spirits Challenge. It was so good that I asked for forths. It was exceptional from start to finish.

The only reason I don't give this 100 is its availability. I love Del Maguey, I believe he has redefined not only Mezcal and Agave Spirits but all spirits. A single village, single vintage spirit is unknown and eventually someone will have the resources to do a parallel tasting of all villages and vintages ala wine tasting style. That would be something that I think I would especially enjoy seeing.

The nose on the Special cask Finish reminds me of a port or madeira, deep raisin or current aromas with a hint of spice like cinnamon or cloves. The color is a deep maroon red with hints of red brick.

In the mouth, the casking balances well with smokiness of the Chichicapa. Flavours of ripe red fruit mixed with the earthiness of Chichicapa is perfect complement. The finish lingers and is fresh, clean and longstanding.One of the all time best things I have ever drunk.
Comments