Review Detail
88
2
100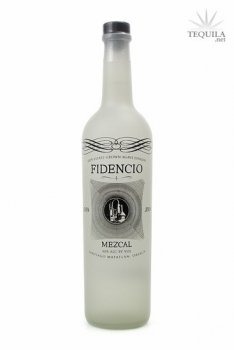 Blancos
T
Tequila.net
June 27, 2010
22006
I'll be the first to admit that I am a newbie to the world of Mezcal and that I've not yet fully learned to appreciate all of the flavors in them. With that said, I'll do my best to tell what I experienced.

Aroma: The nose is a bit medicinal. Some grassy and citrus notes. It doesn't smell like a tequila, but something with a bit more bitterness.
Initial Taste: A hint of sweetness with a bit of pine type flavors that makes it somewhat bitter.
Body: Medium body. Not at all the same kind of agave character as the blue agave. There's still some grass-like flavors, but rubbery notes come into play and overshadow a faint sweetness.
Finish: A rubbery flavor on the finish that lasts longer than I want it to. Hints of pine and mint as well. I know that mezcals can have a finish that tends toward the smoky and rubbery. There was no burn at all and it was smooth. The linger lasted quite a while.

If you are someone who drinks mezcals on a regular basis, I can say that this is something that you would like. It has a lot of the trademark flavors in a very easy to drink spirit. Mezcals thus far have not been in my wheelhouse as much as Tequilas, but I'm interested to learn more about them and try more. This one is on the pricey end, so it's probably not for someone just jumping into mezcals.

Comments