Alien Tequila Anejo
http://www.tequila.net/media/reviews/photos/thumbnail/350x350s/10/19/b6/1580_alien-tequila-anejo_1300485002.jpg
Hot
Submitted by Tequila.net March 18, 2011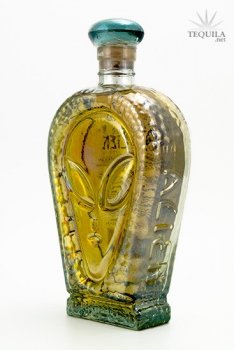 Alien Tequila Añejo
Alien Tequila Añejo is 100% Blue Agave, estate produced and bottled in the town San Agustin located in the Highlands of Jalisco, Mexico. Alien Añejo is aged in American Oak (Kentucky) over 12 months and is bottled in an iridescent "out-of-this-world" vessel displaying an extraterrestrial in a spectrum of colors.
An abduction in every bottle. Operation of spacecraft is strictly prohibited after consumption.
Photos by Tequila.net
User reviews
There are no user reviews for this listing.