Submitted by Tequila.net February 10, 2012
8064
0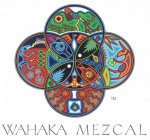 Debut accompanied by receipt of 12 awards from various competitions, including NYISC, Spirits of Mexico 2011, and Tequila.net.

After receiving several leading spirits awards late in 2011, the makers of Austin-based Wahaka Mezcal are proud to announce that their line of organic mezcales are now available in the United States.
Using traditional distilling processes with more than 400 years of history behind them, Wahaka Mezcal is crafted by the Morales family in San Dionisio Ocotepec, in the highlands of Oaxaca, Mexico. This Zapotec family, has perfected the art of mezcal creation over five generations, and is a proud shareholder of Wahaka Mezcal. Using 100% organic, Espadín agave, Wahaka Mezcal offers an un-aged joven or blanco mezcal (Wahaka Mezcal Espadín Joven); and a reposado, it's aged counterpart complete with the gusano worm, which has been traditionally used to add flavor to the spirit (Wahaka Mezcal Reposado con Gusano). Adding to its lineup, Wahaka Mezcal also offers Wahaka Mezcal Madre Cuishe and Wahaka Mezcal Tobalá, which are distilled from wild agave varieties found in the Oaxacan highlands and lowlands, respectively. Topping off the Wahaka Mezcal lineup is the Wahaka Mezcal Ensemble, a blend of the Espadín Joven (50%), Madre Cuishe (25%) and Tobalá (25%).