Ley .925 Tequila Reposado
Ley .925 Tequila Reposado
T
Tequila.net
May 16, 2007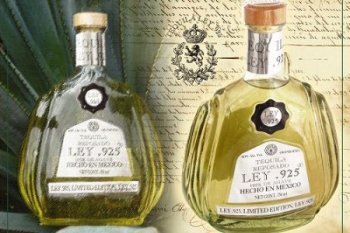 Ley .925 Reposado Tequila
Ley .925 Reposado Premium Tequila, 100%Blue Agave, aged for 3 to 6 months.
User reviews
Ugly bottle, good reposado
I bought this on the recommendation of an employee at my favorite liquor store. I enjoy reposados and tend to purchase them at a ratio of about 2:1 compared to blancos and anejos combined. The display for the Tequila Ley was on the top shelf, next to the other fine catus squeezins, so I thought it must be at least decent, since a large store wouldn't place a substandard product amongst the best. I was intrigued that the product was securely enclosed in a black cardboard box. Once I got home and opened it, I immediately understood the logic. This tequila is unfortunately bottled in quite possibly the most repulsive liquor jug ever. Some sort of reptilian/avain nightmare from a cheap sci-fi flick. Disgusting!

The saving grace is that the reposado does justice to its top shelf position. Smooth, mild, and very palatable. Lacking the bite of a blanco and less brandy-like than an anejo, this is the way a good reposado should be. Slight smokiness with good agave character. I won't list it among my very favorites, but it's definitely a good one. Just don't let your friends watch as you pour them one.