Review Detail
94
5
100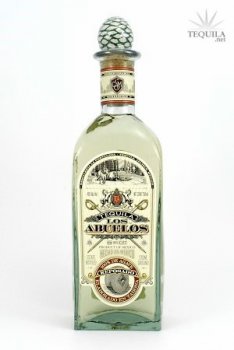 Reposados
T
Tequila.net
March 11, 2007
32581
Fortaleza Reposado (formerly Los Abuelos): Tasted 6/11/08, at my home in a Riedel. Again, the presentation screams authentic and traditional. This bottle looks fantastic and it one of the favorites in my collection.

For me, a good reposado is the mark of a good master distiller. To balance the flavors of agave with the flavors of the wood - to make sure they compliment without overpowering one another - must be incredibly hard to do. I have found that a solid reposado usually indicates that a brand will be strong all the way through, and Los Abuelos is no exception. But since this review is on the reposado only, I will try to stick to that.

Los Abuelos reposado is a fantastic example of the harmonious balance found in a good reposado. The presence of the agave-rich blanco can be found in both the aroma and initial taste. I find the cinnamon, vanilla, and oak flavors from the resting to be secondary but apparent, adding a subtle complexity.

I recommend this reposado (as well as the rest of the Los Abuelos line) to everyone: blanco and anejo lovers alike. It's a great example of a pure product made from a traditional process.
Comments