Review Detail
91
4
100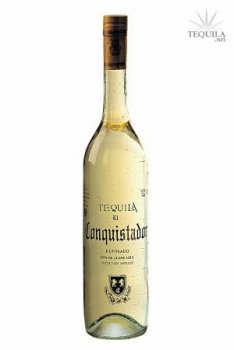 Reposados
T
Tequila.net
May 12, 2007
26726
Tasted in a rocks glass on May 24, 2008 sticking to the side of the glass with with very to slow lasting legs.

El Conquistador Reposado

Color: light golden brown
Aroma: baked honey ham
Taste: sweet agave syrup with a hint of wood, medium mouthfeel that had a short burn numbing the entire mouth

The El Conquistador is the sweetest reposado I have tasted up to this point. I use agave syrup in my cocktails and it tasted as though I poured some into a blanco and mixed it with an oak stick from my BBQ. If you use El Conquistador in a cocktail I would recommend cutting back on the sweetner or drinking it neat alike a desert wine (Tequila). My three favorite reposado at the time of this writing have to be still Sol Azul, Casa Noble & Corralejo.
Comments