Review Detail
92
10
100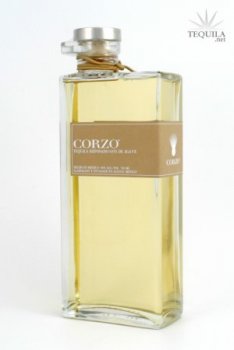 Reposados
T
Tequila.net
April 13, 2007
44857
Tasted in a rocks glass on February 23, 2008 showing lasting long thunder thigh legs on the glass.

Corzo Reposado

Color: golden
Aroma: heavy wood and slight smoke
Taste: black licorice with a light body, a finish with a smooth burn.

A nice light reposado neat. A good reposado to sip or mix in a cocktail. The bottle is very sleek with it's unique waterfall faucet pour and metal/cork stopper.
Comments