Review Detail
87
8
100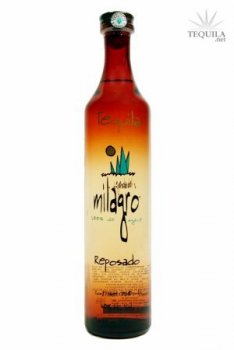 Reposados
T
Tequila.net
May 23, 2007
75732
Tasted 05/30/15 from a Riedel Tequila Glass.
Appearance: Pale straw color
Aroma: Nice aroma of agave, oak and vanilla with hints of fruit, spice and earth.
Initial Taste: Rich flavors of peppery agave, oak, nuts, honey, and baking spices.
Body: Medium body with slow tears on the glass and light, buttery mouth feel. The rich flavors balance each other nicely.
Finish: Medium-length, semi-sweet heated finish of peppery agave, honey and spices, which leaves a slightly earthy and bitter after taste.
Price: $19.99 to $59.99 (RRP: $35.99)
Presentation: An attractive contemporary brown bottle. The design certainly catches your eye on a crowded bar shelf.

Milagro Reposado has a nicely balanced and rich flavor profile initially. However, I didn't care for the slightly heated, bitter and earthy finish. It would probably make a good mixer but you can find better reposados in the this price range.
Comments