Review Detail
79
12
100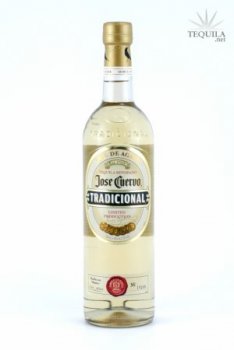 Reposados
T
Tequila.net
April 09, 2007
72486
An Expensive Value Tequila
Tasted 05/02/15 from a Riedel Tequila Glass.
Appearance: Pale amber color
Aroma: Light aromas of agave, oak, honey, citrus and ginseng (earthy wood).
Initial Taste: Agave, oak, black pepper and subtle notes of vanilla and honey.
Body: Medium slow tears on glass and a light buttery mouth feel. Smooth with agave and vanilla flavors dominant.
Finish: Medium-length finish of mild agave and vanilla up front followed by a heated peppery finish.
Price: $17.99 to $41.99 (Average $28)
Presentation: Tall and attractive yet heavy duty bottle of a basic design with traditional paper label.

This is a straight forward value or budget tequila that has the agave, oak and other light characteristic reposado flavors with a relatively short heated finish. It may be the best selling tequila in Mexico but I wonder at what price? The retail price at the two stores I shop at was $28.99 and $39.99. The average price in the U. S. is $28, which is based on a survey of 395 liquor stores, according to the Wine-Searcher.com website. You can buy many other reposados in the $20 to $30 price range, which offer better value for the money spent. Some which I've tasted recently include Olmeca Altos Reposado, Grillos Reposado Reserva Especial, El Espolon Reposado, Hacienda Viejo Reposado, and El Charro Reposado. Above $30 you can buy many premium reposados which have a much nice flavor profile than Jose Cuervo Tradicional.
Comments