Review Detail
90
16
100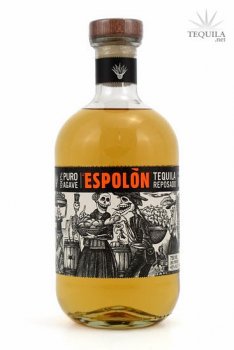 Reposados
T
Tequila.net
April 06, 2007
103421
Tasted 1/3/15 from a Riedel Tequila Glass.
Appearance: Pale amber color.
Aroma: A mild aroma of agave, oak, caramel, and fruit.
Initial Taste: Very smooth agave and oak with light vanilla and pear flavors and a subtle earth note.
Body: Medium body with slow tears on the glass and light, buttery mouth feel. The flavors are not real complex but balance each other nicely.
Finish: Medium-length smooth finish of agave, oak, and vanilla notes followed by a mild agave kick, fading into a slight wood or earthy after taste.
Price: $18.99 to $29.99 (RRP: $24.99)
Presentation: A short squat bottle with a synthetic cork stopper. The artwork on the bottle label is a traditional "Dia de los Muertos" style, which I do not find appealing. (80)

This reposado is a good value in $20 price range. It is versatile in that it is a good mixer and also a decent sipping tequila. However, the flavors aren't very robust or overly complex, which is what you would expect for a value brand.

Comments