Review Detail
91
2
100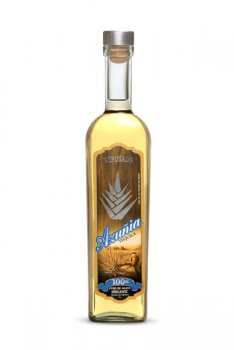 Reposados
T
Tequila.net
September 10, 2009
23734
Digging through the tequila bunker you can often find something that you'd either forgotten about after tasting...or even forgotten to ever open entirely. Azunia Reposado is the latter for me. This very simple looking screw cap bottle was just hiding behind his oxidizing brothers. And since I enjoyed the blanco and anejo, I figured it was high time to open it. It comes from NOM 1503, which only makes a few brands, Regional being probably the best known.

Price: $35-40/bottle
Aroma: A nice combo of vegetal agave and hints of fruit and vanilla.
Initial Taste: A nice balanced sweetness. There's some vanilla and the earthy & green notes. Tastes very natural.
Body: A medium to thick body. More pepper notes are present mid-palate and the oak presents itself nicely too.

Finish: A fairly long finish with nice complexity. The peppery notes and the light oak are there initially and it fades away for a later linger of toasted nuts.

I like this reposado. It's got a little bit of everything to keep the reposado lover satisfied. Nice agave flavor, good balance and a long finish. Well priced at under $40. This is definitely worth picking up...even if I would recommend the anejo first.
Comments