Review Detail
91
2
100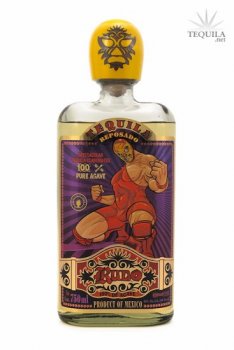 Reposados
T
Tequila.net
January 02, 2012
15787
I've become a big fan of the tequilas that I've tasted from NOM 1467. From the affordable, but upscale expressions of Arrogante to the few that I've had from the Tecnico line as well. This is my first try of any of the Rudo tequilas. From what I was told, this line was supposed to be a bit more on the earthy side with more plant essence rather than the more delicate and desserty flavors in the Tecnico line. All I know is that I'm excited...

Price: $30/bottle

Aroma: A raw agave nose with hints of citrus and vegetal notes.

Initial Taste: The earthy agave notes are present right off the bat. The vegetal sweetness is there as well.

Body: A nice mouthfeel with an oily body. The agave/peppery notes combine with the earth to make for a really potent flavor.

Finish: A long finish with a nice mix of earthy agave and pepper linger. Just the hints of vegetal and sours notes hang around as well to make it interesting.

For the money, this is a great buy. Big and bold flavors with a real vegetal and earthy agave presence. With the Rudo & Tecnico lines, they created a little something for everyone. Rudo for the earth/gritty/peppery tequila fans and Tecnico will satisfy those looking for a sweet after dinner sipper. What it tells me is that the people behind this brand know how to craft a tequila from start to finish. If you see the NOM 1467 on the label, you can expect good things...just make sure that you do your research ahead of time. Salud!
Comments