Review Detail
88
3
100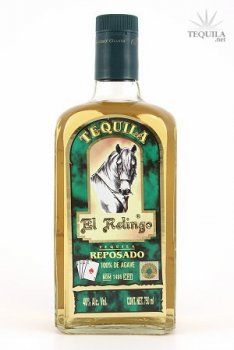 Reposados
T
Tequila.net
December 14, 2008
17578
I used to celebrate round number review milestones by trying to drink some fancy/rare/expensive tequila. As I've gotten further into the blog and with my obsession with trying to find the best value brands out there so that the best tequila can be enjoyed by everyone, I think that it's more appropriate to review a no frills $20 bottle. El Relingo hails from NOM 1486, which is a small distillery that also produces Cesar Monterrey. I liked the blanco and though it was a really nice value, let's see what's in the reposado.

Price: $20-25/bottle

Aroma: A musty and vegetal agave aroma with hint of cloves and other dark spices.

Initial Taste: A hint of vanilla added with the musty agave flavors. Interesting.

Body: A heavier body that I expected in a bottle this cheap. More sweet than vegetal and without much spice or agave bite.

Finish: It's easy going down, but unremarkable. The sweet linger is there, but there's no oomph.

For $20, this is decent tequila. This is an instance where the value is fairly requisite of the price. Don't get me wrong...this is far better than the mid-shelf mixtos that you'll find in most stores. I'm more saying that this is not a $40-50 tequila in a $20 bottle (my favorites). If you are curious, it's worth the spend. Just some solid agave distillate.
Comments