Review Detail
90
4
100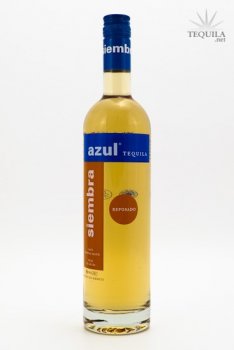 Reposados
T
Tequila.net
March 29, 2008
21539
Interestingly, I get more earth and grass in the nose of this repo than from the blanco. There's not really any agave or oak to speak of in the aroma. Primarily sweetness in the taste, with some barrel spice along for the ride. Hints of grass and earth remain, and oak tannins are now present, providing some depth and adding to the complexity. A medium-to-light body, actually nicely balanced - no oiliness or coating per se, and a slight dryness from the oak. A finish that is very similar to the blanco, with a quick heat in the back, and then a drizzling of heat down the gullet. There's a predictable (not in a bad way) continuation of barrel spice and slight oak.

This is a pleasant repo with plenty to offer. It is a sipper to be sure, but I can imagine delicious cocktails coming from it as well. Under $40, this is a nice value - maybe not a 'steal', but fairly priced. A very practical bottle design with a screw top; nothing fancy, but it tells me they were more concerned about the juice than the bottle, which I can appreciate.

The founder of Siembra Azul is David Suro-Pinera, a Philadelphia restauranteur, but maybe more importantly, president of the Tequila Interchange Project (TIP). TIP advocates the preservation of sustainable, traditional, and quality practices in the tequila industry amid concerning trends currently becoming mainstays in the industry. Through their efforts and increased consumer education, they hope to see continued growth in the industry, but also a renewed emphasis on the importance of preserving tequila's great heritage.
Comments