Review Detail
91
3
100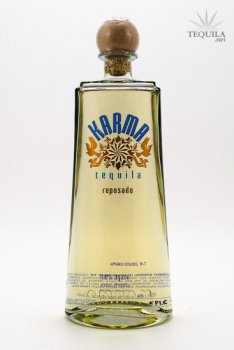 Reposados
T
Tequila.net
September 04, 2011
16174
Good Karma...Maybe Not Great
It was over 300 reviews ago that I wrote about Karma Silver. When I wrote that review, I never in my life would have dreamed that I'd ever taste 300+ tequilas. But the jimadores and master distillers of Mexico keep making wonderful agave distillate and I'm happy to search the shelves trying to find the best ones.

Price: $30-40/bottle

Aroma: Musty agave. Light vanilla.

Initial Taste: Buttery agave entry with hints of vanilla.

Body: Medium-oily mouth feel. Spice notes (cinnamon) come forward to compliment the vanilla and agave.

Finish: A fairly pleasant sizzle on the finish from cinnamon and pepper. Light sweetness lingers as well. A pleasant, but not notable finish.

This is a farily tasty reposado, but there's nothing special about it. If you like light vanilla and some baking spice notes to go along with a light agave flavor, this is a good option for you. In the $30 price range, this is a solid buy in a cool bottle. It won't change your life, but you should enjoy every ounce of what Karma Reposado has to offer.
Comments