Review Detail
93
3
100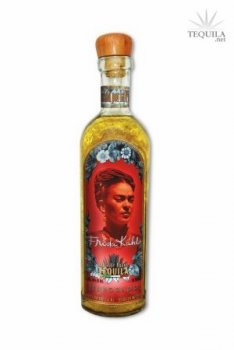 Reposados
R
Rosa
January 04, 2007
20867
About 8 months ago in Las Vegas I got my first taste of the Frida Kahlo line with the blanco. I left impressed, but also a bit wary of the steep price increase as the tequila aged. Lucky for me, one of my favorite online liquor stores (Hi Time Wines) had a close out deal on this juice for a fraction of the MSRP. Let's hope the artwork inside the bottle can continue to do its namesake justice.

Price: $45-50/bottle

Aroma: Cooked agave, vanilla, honey and light vegetal notes.

Initial Taste: A really complex entry with vegetal notes, spice, pepper, fruit and vanilla.

Body: A very nice mouthfeel. Nice oils. The vegetal notes fade into the barrel aging with a pleasant woody character to go along with spice and pepper. The honey sweetness is not as forward, but is still there.

Finish: A nice lingering finish with spice, oak and dark chocolate. A nice finish to a very complex reposado.

Frida Kahlo has a really complex and flavorful reposado. It doesn't own one particular profile, but it certainly owns your attention while it's on your palate. From start to finish, it makes you think. But more importantly, it also makes you want another taste. I'm very much looking forward to tasting the añejo from this line.
Comments