Review Detail
90
1
100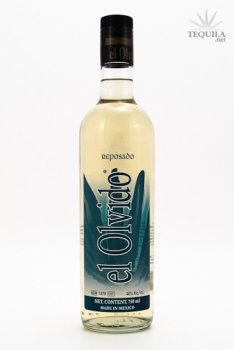 Reposados
T
Tequila.net
March 11, 2008
24645
Amongst tequila lovers, NOM 1079 (Agave Tequilana Prod. y Comercializadores, SA CV) was one of the great and most recognizable flavors out there. El Olvido is an odd duck of a brand from the distillery because it has only the reposado expression...and it is dirt cheap. Under $15. Many of you know that I love a good value, so you can bet that I'm excited to try this one.

Price: $12-18/bottle
Aroma: A very trademark 1079 nose. Lots of agave, pepper, earthy notes and a hint of cement.
Initial Taste: A mild and pleasant agave entry with just a hint of sweetness from barrel aging and nice white pepper notes.
Body: Very nice oils and thick mouth feel. The body has nice earthy element to it with a very light oak flavor. The earthy agave is still the most forward flavor. There's just a hint of cinnamon as well that makes it really interesting.
Finish: The finish is long and complex and far beyond what you might expect from a tequila in this price range. The oak comes forward a bit, but the agave & spice kick linger on nicely. Very complex and delicious.

El Olvido is really a superb value. It drinks a bit more like a really lightly rested blanco than a repo because sweetness is very light, but it also adds complexity. The earthy tones that are trademarks of 1079 are there as well. A lot of flavors, but in good balance. For the price, this one is going to be hard to beat...particularly if you like the earthy agave profile. Salud!
Comments