Review Detail
91
1
100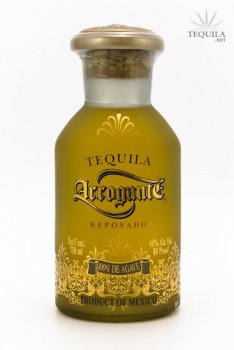 Reposados
T
Tequila.net
January 01, 2012
10700
After tasting the añejo version of Arrogante, I knew that I immediately wanted to have the rest of the line. So I have the reposado in a glass in front of me and the blanco bottle waiting in the wings. Life is good.

Price: $35-45/bottle

Aroma: A great reposado nose of agave, fruit, spice, light vanilla and oak.

Initial Taste: A lightly vegetal agave with a nice fruit mix of banana and ripe apples/pears.

Body: A complex mixture of fruity agave, light vanilla and a hint of bitterness from the oak. The mouth feel is medium. It's well balanced and tasty. The sweetness is not from a vanilla flavor, it's a nice combo of agave sugars and fruit which give it a nice green/fruity combo.

Finish: A medium linger with some agave, spice and just a light sweetness. It tastes like a good reposado should.

While I don't think I like it quite as much as the anejo, this is definitely another winner from Arrogante. It mixes the agave essence with the notes from the bourbon barrel. At under $40, it's a pretty good value. And I really like the short and stout bottle...it's interesting and unique, but still captures the essence of a Mexican spirit.
Comments