Review Detail
89
10
100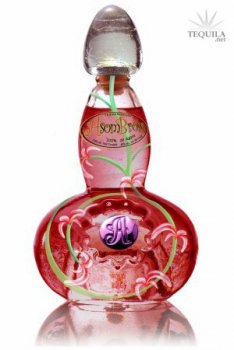 Reposados
T
Tequila.net
May 31, 2007
40440
Pink Tequila...Strange, but worth a try...
Pink tequila. As far as I know, only AsomBroso makes a tequila aged in Bordeaux barrels and pink in color. I assume that it will add a flavor as dinsticnt as the color. While the flowers on the bottle and hue make it unlike anything else, I'm more interested in the flavor than anything else.

Price: $35-40/bottle

Aroma: Mixture of agave, oak and dark chocolate.

Initial Taste: Some agave and thick sweetness. The chocolate flavor still has a large presence.

Body: It tastes so different than a standard reposado that it's hard to characterize the flavors. The body is medium oily and it has some nice bitter oak flavors with some spice and the definite Tootsie Roll flavor.

Finish: While I just mention the Tootsie Roll flavor in the rest of the review, the finish is almost identical to the chewy, chocolate candy. I don't know if this is how wine interacts with agave, but it's really interesting. The finish is easy going and the dark chocolate linger is long.

While not standard fare, AsomBroso La Rosa is a tasty change of pace to a regular repo. This is especially true if you like a bit of bitterness and/or dark chocolate as the complimentary flavors. The bottle will, as always, be a discussion piece...as will the pink color. But solely on its merits on the palate, the tequila is worth checking out if the profile above suits your fancy.
Comments