Review Detail
91
11
100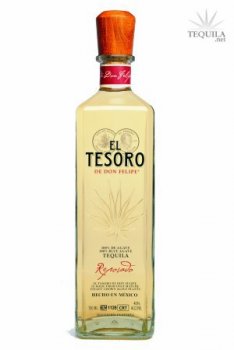 Reposados
T
Tequila.net
February 11, 2007
38300
Natural Tasting and Delicious
My last review from the El Tesoro line of tequilas. Another great brand made at La Alteña (NOM 1139). The blanco has grown on me over time and the anejo was one of the first premium tequilas that I tasted and has long been one of my favorites. With a craftsman like Carlos Camarena driving this brand and my love for a good reposado, my expectations are high.

Tasting Notes:



Price:$35-45/bottle

Aroma: A fairly faint nose on this one. The green agave from the blanco is balanced nicely with the 8-11 month barrel aging.

Initial Taste: A light sweetness from the cooked agave and it still maintains its green/natural profile. The oak from the aging is there lightly and presents as a light smoke. Complex and inviting.

Body: Medium thin body and a fairly light color. It has great balance between the agave and oak. One might say that the agave is simply "kissed" by the wood and in no way overtakes the agave essence.

Finish: A nice finish on this with the agave, oak, light pepper and vegetal and citrus notes. It has everything that you want from a good repo. A great balance and complex flavors.

El Tesoro delivers another nice product. I love a good repo and this delivers. The profile is more on the vegetal side so if you are looking for something with big vanilla, this is probably not the one for you. However, if you are looking for something with great balance and complexity, El Tesoro delivers...and it does it with a pretty good value at around $40 a bottle. I'd pretty much recommend this to anyone who would listen who likes a well crafted and natural tasting tequila.
Comments