Review Detail
85
1
100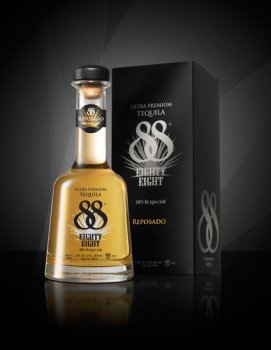 Reposados
T
Tequila.net
March 17, 2012
9729
If you've read my review on Tequila 88's Anejo, you know that I like the way that these guys age their tequila. There's a fruity element to the blanco too that I'm interested to see how just a touch of barrel aging changes it. Reposados are hard to get right, but they're my favorite kind of tequila when they do. Here's to hoping...

Price: $40-45/bottle

Aroma: A bit of raw and cooked agave mix. Some hints of fruit along with a lightly nutty aroma and oak as well.

Initial Taste: Lightly fruity agave with some vanilla/caramel essence and a hint of oak.

Body: Medium-think body with nice oils. Coats the mouth well. The oak flavors come forward some more and the fruit moves to the background. Some nutty flavors and the peppery spice from the blanco become more prominent.

Finish: Medium length finish with a good peppery linger. The oak and fruit flavors mix for a touch of bitterness and there's a slight alcohol flavor as well.

The last expression of a line tends to be difficult to write at times. There's expectations about what flavors to look for and flavors if you really love one of the expressions. This repo tended to taste more like the blanco than the anejo. The agave essence was there and the hint of oak added a nutty aspect to it. Was this tequila good? Yes. Was it as good as the blanco and anejo? Probably not. I'd recommend getting those first, but the Tequila 88 line is a very solid line if you are looking for a tequila with which to do a vertical tasting.
Comments