Review Detail
89
1
100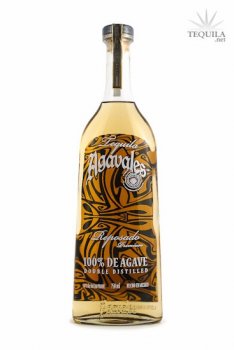 Reposados
T
Tequila.net
June 05, 2010
20057
Agavales has long been referred to as one of those classic budget brands that sits on the shelves next to the mixtos of the world that gets passed over because of the marketing dollars put into its neighbor brands. As more people discover that 100% agave tequila is the way to go, more people start checking out bottles under $20 with that label. If you are just entering the world of getting away from the medicinal taste of the mixtos, this review might be a good place for you to start.

Aroma: An interesting combo of agave, vanilla, spice and light vegetal notes.
Initial Taste: A very nice entry of spicy agave balanced with some barrel aging sweetness.
Body: Medium oily body. Really nice/pleasant flavor through. Nice balance of agave, sweetness and oak.
Finish: A nice amount of spice kick from an aged tequila to go with the barrel sweetness and slight bitterness from the oak. A medium linger, but a very good balance of flavors.

Just a good all around tequila. Not the most unique one, but definitely one that you could sip and enjoy with just about anyone. Agavales is not going to be the tequila that will blow you away with its complexity, but it's one that I would call a "crowd pleaser." It has good balance of the agave and aging and all of the tequila flavors that you could want. For $20 or less, this is one that should be on your list whether you are looking for a new budget gem or just making a foray into 100% agave juices. Well done Agavales!

Comments