Review Detail
90
2
100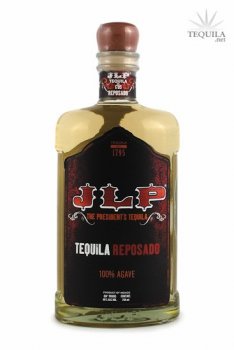 Reposados
T
Tequila.net
August 05, 2012
8131
JLP has long been a brand that I've gone back to often because it's reliable and the price is such that you never feel guilty about the money that you're spending. You don't have to think about it much...you just get to enjoy it. NOM 1416 makes a lot of popular tequilas...especially for those who have a bit of a sweet tooth. The JLP anejo is no exception, but it does it well without being too far out of balance. Let's see how the repo holds up...

Aroma: Notes of cooked agave, vanilla, banana and a hint oak.
Initial Taste: Light agave and vanilla with a hint of spice.
Body: Medium oily body. The flavors are a bit muted, but they are pleasant. Agave, vanilla oak, fruit and a bit of oak.
Finish: A medium-short finish that leaves a vanilla, oak and light pepper lingering. Pleasant, but not notable.

In my opinion, this is the weakest expression from the JLP line. Don't get me wrong, this tequila is still very worth in the price range. The agave seems a bit lost from the aging...and the aging doesn't give a flavor that grabs hold. It's got good balance and would be a good into tequila and has made a really nice mixed drink in the Tourist household. As with the other expressions, I'll definitely recommend that you buy a bottle of JLP reposado. But I'll just recommend that you get the blanco and anejo first.
Comments