Review Detail
86
1
100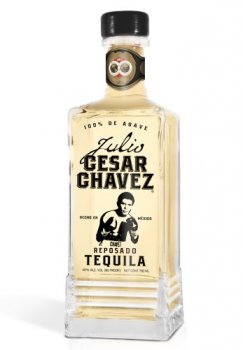 Reposados
T
Tequila.net
November 14, 2012
11007
Just when you think you know just about every tequila out there in the marketplace, you see something new. With shelves full of celebrity backed tequilas, it should be no shock that Julio Cesar Chavez decided to jump in.


Aroma: A rich vanilla custard nose with hints of spice.

Initial Taste: Cooked agave and vanilla. Fairly simple, but sweet and tasty.

Body: Medium-oily body. Still fairly straight-forward. The flavors and huge flavors, but it's pleasant to sip. Light nutmeg and oak compliment, but do not overpower.

Finish: Medium-short finish with some oak coming through, but the main flavors of vanilla and custard linger nicely.


This is a pleasant dessert-type sipper that will probably please the masses. There's nothing about it that screams unique, but it is tasty at the same time. When people talk about a tequila that suits the "American Palate," they probably mean this one. It's got a pleasant and soft sweetness and is something to sip late in the evening. If you're looking for a nice party tequila to share with friends, this is a solid option. The price is right to save a little money if you've dumped $70 on a pay-per-view fight too.
Comments