Review Detail
88
1
100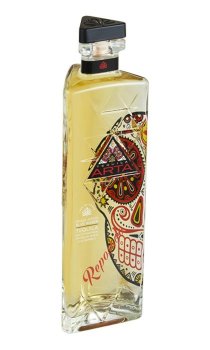 Reposados
T
Tequila.net
February 27, 2011
16162
The Arta tequila bottle will grab your attention to be sure. Triangle shape, nice label and artsy presentation. It looks good on a bar, but I'm more interested (as always) how it sits on the palate.

Price: $40/bottle

Aroma: Almost no sweetness on the nose at all. Lots of herbal notes, black pepper and oak.

Initial Taste: Herbal agave and a hint of citrus an vanilla. Pepper is definitely present as well.

Body: A lighter body than expected. There's light vanilla and lots of pepper and herbal notes. An interesting combo.

Finish: A nice lingering finish of light vanilla and a lot of pepper and wood. Strange for a repo to still have this much pepper, but it is unique and stays with you.

I found myself surprised on the initial few tastes, but then wanting to go back for more and see what else I could find in this drink. There's some nice complexity and a spicy/peppery flavor that keeps your palate awake. All in all, this is a pretty nice tequila. I've started seeing discounted pricing in places (around $25-30) that makes it a worthy buy. I think that I'd probably stay away at the initial MSRP of $45-50. Regardless, if you like black pepper in your tequila, you'll want to check out Arta.
Comments