Review Detail
89
1
100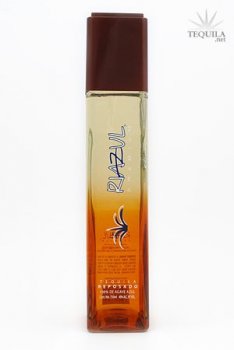 Reposados
T
Tequila.net
October 06, 2009
25923
Riazul Reposado is from a great line. The anejo is consistenly one of the highest rated tequilas out there. I'd been really looking forward to trying the last one from a great line of tequilas.

Aroma: Cooked agave, light vanilla, fruit (pear/apple) and pepper.
Initial Taste: Crisp and light flavor of agave and vanilla.
Body: Light body. Flavors of agave, light oak, pepper and vanilla.
Finish: A light and pleasant finish, but not much there. Light oak and very light pepper, but it's short and without a lot of flavor. The finish is pleasant, but lacking ownership of any flavor.

It's an easy and pleasant drink, but there's just not that much there. Very light. The flavors are good, but there's not enough of them. I'd recommend this for someone looking for something easy and crisp. For the price, I think you can do better than Riazul Reposado...which is disappointing because their blanco and anejo are both fantastic.

Comments