Review Detail
90
1
100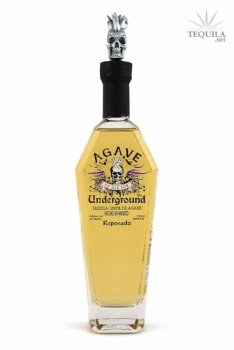 Reposados
T
Tequila.net
April 30, 2012
10754
My last review of the Agave Underground line. The brand has surprised me overall with it's true agave taste (despite being triple distilled) and the overall complexity in its flavors. I often call myself a "reposado guy," so I'm looking forward to tasting this expression.

Aroma: A nice cooked agave scent with complimentary notes of vanilla and baking spices.
Initial Taste: Cooked agave, vanilla caramel and a bit of oak.
Body: A medium-thick body. Nice notes of agave, vanilla, clove, wood and anise. A nicely complex and balanced body.
Finish: A medium length finish with notes of agave, oak and baking spice. Fairly light, but quite tasty.

Another solid tequila from Agave Undergound. Is it my favorite tequila out there on the market...nope. Is it a nicely rounded and tasty reposado for a pretty good price...absolutely. Throw it in a casket bottle with a flaming skull stopper and you have a winner in my book. A very nice overall line from Agave Underground.
Comments