Review Detail
79
12
100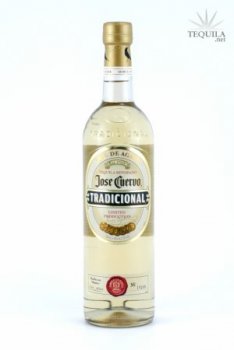 Reposados
T
Tequila.net
April 09, 2007
72486
If I'm not mistaken, this is the best selling tequila in Mexico. First, Mexicans aren't subjected to the mixto garbage that we have to have cluttering the shelves. Second, this tequila is everywhere and a very inexpensive. Third, 80% of tequila consumed in Mexico is reposado tequilas. I'm not sure why that is, but I'm sure there's a good reason for it. Anyway, it's a Casa Cuervo product that is the top dog of the brand in Mexico so I figured it was one that I had to try.

Aroma: Basic agave with hints of earth and vanilla.
Initial Taste: Earthy agave with a hint of sweetness and pepper. Very basic, but decent.
Body: Medium body. Agave, oak, earth and light spice. Nothing about it stands out. The agave is present throughout, but you can really tell that it's flash cooked instead of slow oven cooked.
Finish: Light oak and pepper are the most prominent flavors with the agave. Pleasant, but unspectacular.

This tequila is very basic and kind of bland in a non-threatening way. It makes sense that it would sell as well as it does because of those facts in kind of the same way that we know that there's an Applebee's everywhere despite the fact that we all know that the food isn't that good. Perhaps predictably mediocre and inexpensive is just something that you always need on your shelf. This tequila is solidly in the category of "OK." If you're looking for something that you will always get what you expect at a cheap price, this tequila might be a solid choice for you.
Comments