Review Detail
94
6
100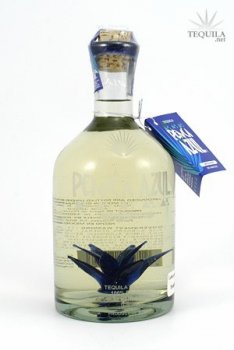 Reposados
T
Tequila.net
March 01, 2007
28790
After spending some time drinking some lower quality tequilas, I was glad to pour myself a glass of Penca Azul. Right from the nose, you can tell the quality that goes into making a craft tequila like this.

Aroma: A big time nose of cooked agave, vanilla, cinnamon and a hint of earth to round it out.
Initial Taste: A sweet cooked agave entry with vanilla and strong notes of baking spices. The nose didn't lie...
Body: Very agave forward in a medium-thick body. Nice oils that allow it to coat and you can taste all of the flavors of oak, agave, vanilla, pepper, cinnamon, earth and anise. Very complex, but the flavors don't battle for top billing.
Finish: The oak and anise come forward a bit more and the spice comes more from the pepper than the cinnamon. The linger is really nice and you taste different flavors as you wait once the drink is finished.


This is a really complex reposado. It goes from sweet and spicy with baking spices to bold and peppery at the end. It's like a good 3 part essay with a beginning, a middle and an end. The complexity works in complimentary ways and delivers a well crafted and delicious tequila. The bottle is beautiful and and the price is steep, but both are to be expected with a juice this good. If you can still find this on the shelves, I'd definitely recommend picking it up.
Comments