Review Detail
91
2
100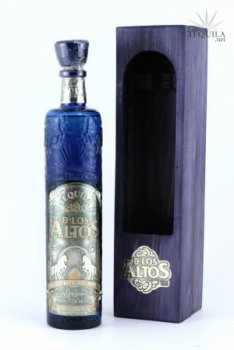 Reposados
T
Tequila.net
June 23, 2007
20233
Another nice value brand. Great bottle and good distillery. I liked the anejo...let's see if the reposado is just as good.

Aroma: Light agave, fruit, vanilla and light pepper. A nice and pleasant, yet complex nose.
Initial Taste: Agave, vanilla and light fruit.
Body: Medium body with nice oils. Not really a dominant flavor. Agave, vanilla, fruit, pepper and wood. A very good reposado combo.
Finish: Just as you'd expect from the above descriptions. A trademark reposado finish with a bit of oak and a nice agave kick. A touch of chocolate and fruit are there too. A really complex finish for a value priced tequila.

This is probably one of my top 5 reposados under $30. The bottle is unique and good looking too. I know that this one may a bit tougher to find, but if you see it, I definitely recommend buying this one. It's flat out good stuff.
Comments