Review Detail
89
10
100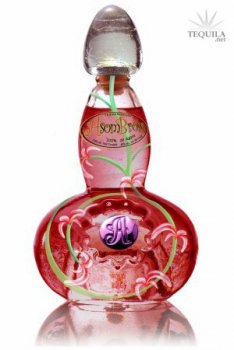 Reposados
T
Tequila.net
May 31, 2007
41333
It's a phallic pink bottle...not what I usually bring home.

I bought it because it was cheap. I'll try any tequila and this is my first experience with one aged in a wine cask. I like the AsomBroso line, so why not give it a shot, right?

Aroma: Agave filled with oak and dark chocolate...almost like a Tootsie Roll.
Initial Taste: Sweet agave with notes of chocolate and fruit.
Body: Medium body. The sweetness is present throughout along with the oak and chocolate flavors.
Finish: It's the most chocolatey tequila finish I've evver had in my life. I'm not sure why Burgundy casks would do that, but it's a really rish chocolate flavor. Not bitter at all. Kind of a nice change of pace.

I should reference that I purchased this for $25 (I've seen it A LOT higher) and for that price, this is a very good tequila and one worth keeping around. This is not one that I would ever mix. The flavors are complex and smooth. Very interesting to say the least.
Comments