Review Detail
87
8
100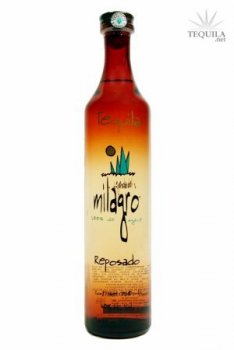 Reposados
T
Tequila.net
May 23, 2007
75732
Milagro is a big brand that can be found anywhere. For a person in the northern US, that is a real determining factor because too often stores have 20 or fewer total tequilas, it's a bonus when you can find something good and reasonably priced. I like many of the other Milagros, so I hope this is similar...

Aroma: Agave, vanilla, spice and a hint of earth.
Initial Taste: Agave, oak, dark fruit and vanilla. A very nice entry.
Body: Medium-thin body, not oily at all. Similar flavors to the start. The woody flavors are a bit more prominent. A little bit of citrus fruit as well
Finish: Earthy agave finish with a light pepper kick. Oak and citrus are still there as well in the medium length linger.

Overall this is a very good reposado. Factor in that it can be found in the mid $20 range and it's a really good value. Milagro also makes a great mixer. It's easy to find, it tastes good and the price is right. All good reasons to go and get yourself a bottle.
Comments