Review Detail
92
8
100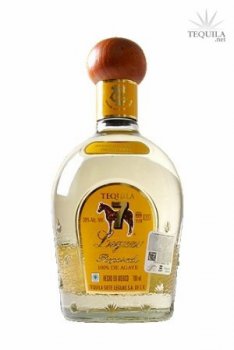 Reposados
T
Tequila.net
November 24, 2007
58185
After having the blanco and the anejo, I knew that I had to give this one a try. I was not at all disappointed with the result.

Aroma: A nice mix of vanilla and citrus with lighter hints of earthy agave and spice.
Initial Taste: Spicy agave with citrus and cinnamon aand hints of oak.
Body: Medium body. Lots of flavors and character as it sits on the palate: light citrus, caramel, oak and earth.
Finish: A nice long finish that has a great agave pepper bite along with brown spices and light oak.

This is a very good reposado. It has great balance between the agave flavors and the aging and uses them in a complimentary way. Although this would be a great mixer, I think that I'd stick to just sipping this one straight. It's an outstanding tequila. Well done 7 Leguas!
Comments