Review Detail
90
3
100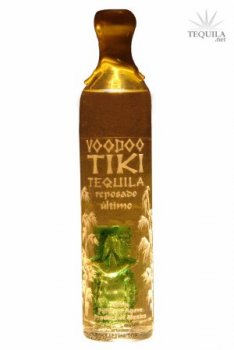 Reposados
T
Tequila.net
January 30, 2007
23335
One of the great presentations of tequila out there. The tiki man in the bottle looks awesome.

Aroma: Light scent of earthy agave, vanilla and fruit.
Initial Taste: Light agave flavor. Hints of vanilla, oak and ripe fruit.
Body: Very thin body. Nice addition of oak and spice on the palate to compliment the sweetness.
Finish: Short finish. The pepper and spice flavor is nice, but it's only there for a short time. Very smooth finish.

For the juice that's in the bottle, this tequila is a bit overpriced. The bottle itself is awesome and the tequila is good, but in the $45-50 range, there's better and more complex juices out there.
Comments