Review Detail
91
5
100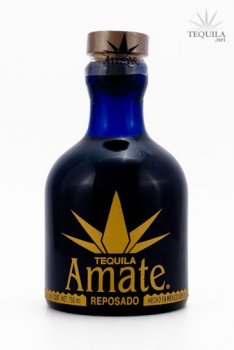 Reposados
T
Tequila.net
June 01, 2007
22021
Aroma: Pleasant caramel scent to go with the wood and agave notes.
Initial Taste: A nice thick entry with agave and wood.
Body: Like the Anejo, it coats the mouth well and delivers a lot of flavors. Agave, pepper, wood and a chocolate hint as well.
Finish: A medium linger that follows the tastes in the body very well. The dark chocolate linger stays for a while...almost like a mocha taste.

It's good, not great. I like the anejo better for sure. For those who like the coffee/chocolate taste in their aged tequilas, this is up your alley. It just seemed to lose to much agave for me to really be great even if the complexity was strong.

Purchased for $34.99 at Mission it's a decent value. I like the design and corks of Amate's bottles even though it is fairly simple.
Comments