Review Detail
94
4
100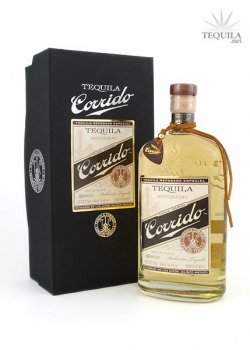 Reposados
T
Tequila.net
June 05, 2010
21941
I've found the Corrido line of tequilas to be a revelation. They might be my favorite line...period. Although a relatively new brand, they are producing some stellar juice.

Aroma - Caramel, Agave, Vanilla, Butterscotch. It's almost like candy.
Initial Taste - Just like the smell: Sweet, pleasant...and flat out delicious.
Body - Complex flavors start to come out with fruit and some subtle spices.
Finish - Unbelievable smooth. The caramel/butterscotch flavor lingers nicely with just a little bit of alcohol heat.

It has a ton of flavor. If you like Clase Azul reposado, you'll like this one as well. The price point makes it that much more perfect at $35 at Hi Time. Props to Corrido for such a fine tequila.
Comments