Review Detail
87
8
100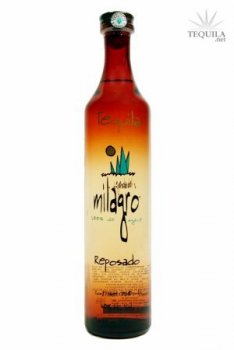 Reposados
T
Tequila.net
May 23, 2007
75732
You have to buy this one if you want to make cocktails (and certain cocktails because if you make a "submarino" could be a torture) like a "Diabla" that include some other strong taste ingredents bur let's pass to the tequila.

The body is not bad, the aroma is agave and alcohol (too alcoholic for me), the taste raw (not very comlex) and is most agave but the marked alcohol cut the enjoyability. The color is too clear (similar to a Joven or Mixto). I don't really like this one to take it straight in a shot glass (caballito) i prefer it on cocktails but i'll change it for a centenario reposado, el jimador or (of course) arette reposado if i could.

Este tequila es mejor para cocktails que involucren ingredientes con sabor fuerte como una diabla.

El cuerpo no está mal (algo aceitoso), el aroma es agave y alcohol (mucho alcohol para mi), el sabor es crudo y no muy complejo, mayormente sabe a agave pero con un marcado sabor a alcohol lo cual corta la posibilidad de poderlo disfrutar y retener en la boca. El color es muy claro similar a un tequila joven o un mixto. No me gusta mucho para tomarlo derecho en un caballito, pregiero tomarlo en cocktails pero si puedo cambiarlo por un Centenario reposado, Jimador o Arette reposado lo hago.
Comments